Our Females
---
Onze Poezen

Kittens en veel meer informatie.



---
Als u op de foto's klikt komt er een aparte pagina over deze kat met foto's.

---
" A True Miracle Double Forgeron"
(PER g 21 33) Blue Tortie Tabby Point

Born:02-05-2018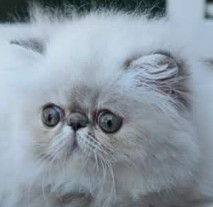 Miracle




---
"CH. Lengree Isabella"
(PER a 33) Red Point

Born:16-03-2017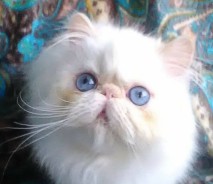 Isabella




---
"Lionsealcats Whoopie"
(PER f 21 33) Seal Tortie Tabby Point

Born:03-05-2017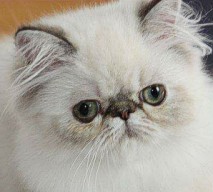 Whoopie




---
"NSW. CH. Shaparack Nafanja"
(PER f 21 33) Seal Tortie Tabby Point

Born:20-07-2016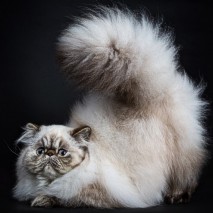 Nafanja




---
"GIC. U're My Wish Double Forgeron JW "
(PER e 21 33) Cream Tabby Point

Born:20-11-2013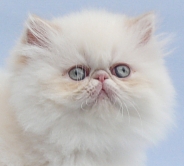 U're My Wish Double Forgeron
In recent years, we had only born males who had a type of what we like to see,
but unfortunately the girls had not the face we love so much. We only had one open boy, so we decide to find good homes for all, and not keep one of them for further breeding.
When our girl 'Soft Goldy' was pregnant we secretly hoped this time for a lovely girl... after nine weeks of pregnancy, she gave us two lovely and wonderful girls, and one boy! We were happy!
We could choose this time, all three kittens were super, also their characters, but one has stolen our heart, her name is Double Fougeron U're My Wish.
We have been already several times to the show with her, she has been always nominated for Best in Show and several times she made it to Best in Show. She did get the title of Junior Winner.
This title you only get when the kitten is five times Best in Show in the kitten / junior class ...




---
"Soft Gold (Goldy)"
(PER e 21 33) Cream Tabby Point

Born:29-09-2012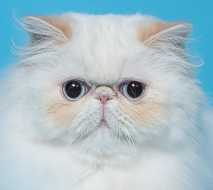 Soft Gold (Goldy)



---